---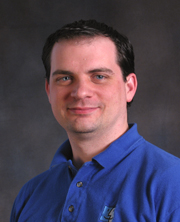 Robert's Site
Home of random things
---
I am Robert LeBlanc and I am currently working full time at Brigham Young University in the Office of Information Technology as a Server and Virtualization Engineer. I work as a server architect and engineer for the university designing and building their state of the art virtualized data center. I was married to my beautiful wife, Carmellia, on October 27, 2006 and we have a beautiful daughter, Hayley, who was born October 10, 2007 and two sons Joshua born July 14, 2011 and Jacob born Jun 17, 2013.
I served a mission for the Church of Jesus Christ of Latter-day Saints in San Diego, CA from April 1998 to May 2000.
To view my resume, please click here.
---